Podisan Ultrasoon Vloeistof 1 Liter
Regular price

Sale price

€15,95
Product description
Liquid for cleaning and disinfection of instruments, surfaces and equipment. Also suitable for use in ultrasonic equipment. Podisan is biodegradable. Usage concentration: 10-20 ml per liter of water. After using Podisan instruments rinse with water disinfect with alcohol podior 70%. Approval by the Ctgb. Admission number 12044 N

Podisan 1 liter vial.

Application:

- First clean heavily contaminated surfaces with a cleaning agent, such as Podisept or Podiclean. - Remove excess water - Use 10 ml per 1 liter of water; Let it work for at least 5 minutes. - Use enough liquid so that the surfaces remain wet during the reaction time

The podisan safety data sheet can be downloaded via the "download" tab

Foot care protocol

When instruments are cleaned in the ultrasonic with Podisan, and then (after rinsing under water), immersed for at least 5 minutes in Alcohol Podior 80%, bacteria, yeasts, fungi and viruses (including coronaviruses) are combated.
Share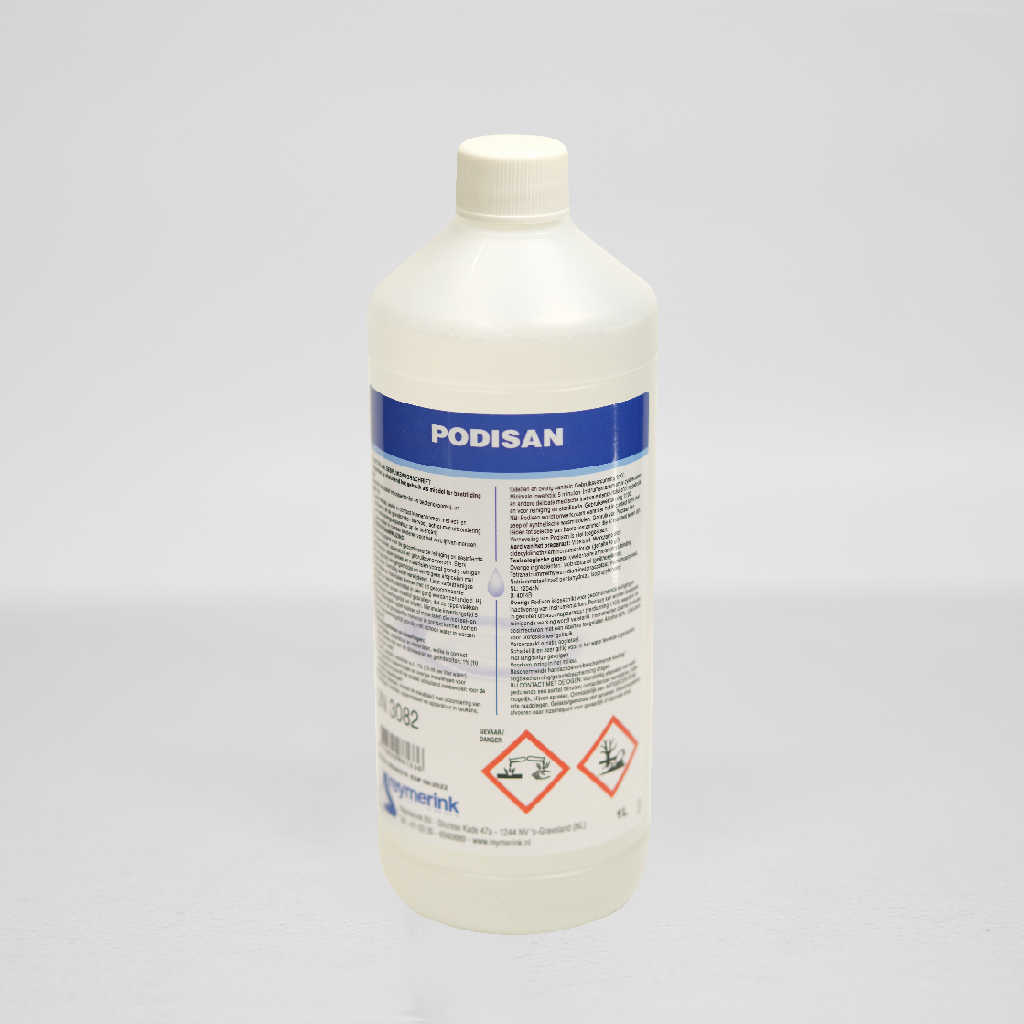 Ecuri Guarantees
Reliable

All Ecuri products comply with the strictest EU legislation

Intense Pigments

Unprecedented coverage for a durable lasting finish

Safe

Free from harmful substances. Fully Reach compliant

For the Professional

Products, training, and advice for the PMU professional