An essential skill:
Every experienced PMU pigmentist knows that mistakes can occur in the PMU treatment room. Especially as you grow as a PMU master, you will realize that knowledge of PMU removal is a must.
"The better you are, the more poor work you encounter."
At Ecuri, we understand this like no other. That's why we have specialized in the development of two effective methods for PMU removal. Not only to correct or remove incorrectly applied PMU on eyebrows, lips, or eyeliners, but also to remove old pigment residues before applying new PMU. This ensures the best PMU result.
We help PMU pigmentists grow confidently into PMU masters.
Bring your PMU skills to the next level
The Ecuri Academy offers 2 PMU removal courses. You can follow a needle or laser removal course (or both) . Our masterclasses are attended by PMU pigmentists from around the world. Join the knowledge club!
All removal courses
What sets us apart
Expert support when you need it. Our specialists are always ready to assist you with any challenge. If you have someone in the chair for whom you have no solution, a quick message with a photo is enough. That way, you never have to face it alone and always have the expertise of Ecuri Cosmetics at your disposal.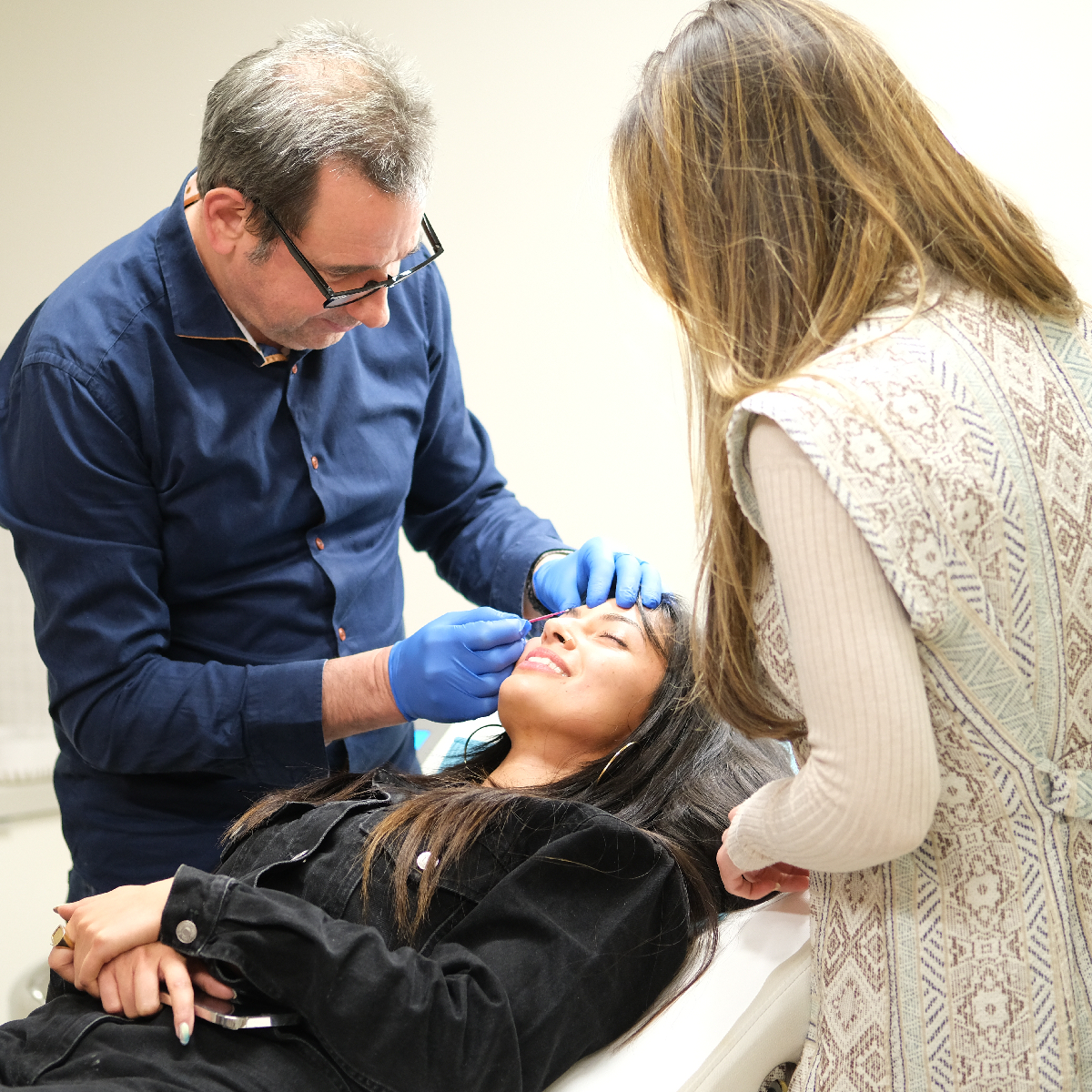 Everything in need
All PMU removal products in one shop
You can easily order the best PMU removal devices, including machines and treatment products from this webshop. We deliver worldwide, and help you with you selection.
Removal products
The removal expertise you need:
Permanent removal of PMU
Removal of challenging PMU colors
Removal of old PMU residues
Safe and reliable:
Our methods are not harmful to the skin
Do not leave scar tissue
Are not harmful to the hair follicles.
Our training includes:
PMU removal correction without the need for new pigment
How to restore the natural look