PMU REMOVAL
Ecuri Cosmetics is the global authority in the field of permanent makeup (PMU) and unwanted pigmentation removal. With over 25 years of expertise, we have developed the Ecuri method, which is recognized and used by PMU specialists worldwide. Our advanced methods provide unparalleled expertise in permanently removing, correcting, and restoring pigmentation in eyebrows, eyeliner, lips, and tattoos.
We offer our PMU removal services to both consumers and PMU masters.
Our PMU removal promise

We guarantee effective removal without any scars or unwanted complications. Thanks to our groundbreaking needle and laser removal techniques, even the most stubborn pigments can be effortlessly eliminated from the skin, resulting in a flawless outcome.
Perfected removal technique

With the Ecuri Needle and Laser removal techniques, we ensure virtually painless removal of eyeliners. Even pigments in striking colors like yellow, green, and blue can be completely removed. Moreover, the natural hair growth in eyebrows or eyelashes remains unaffected, resulting in a perfect and natural appearance.
For the PMU Artist
Bring your PMU skills to the next level
We provide comprehensive support for experienced PMU pigmentists, including PMU laser and needle removal training, high-quality products, and in-depth knowledge. With our training and materials, you can enhance your skills and perform successful removal treatments. At Ecuri Cosmetics, we are committed to fully supporting you on your path to success.
Removal for the artist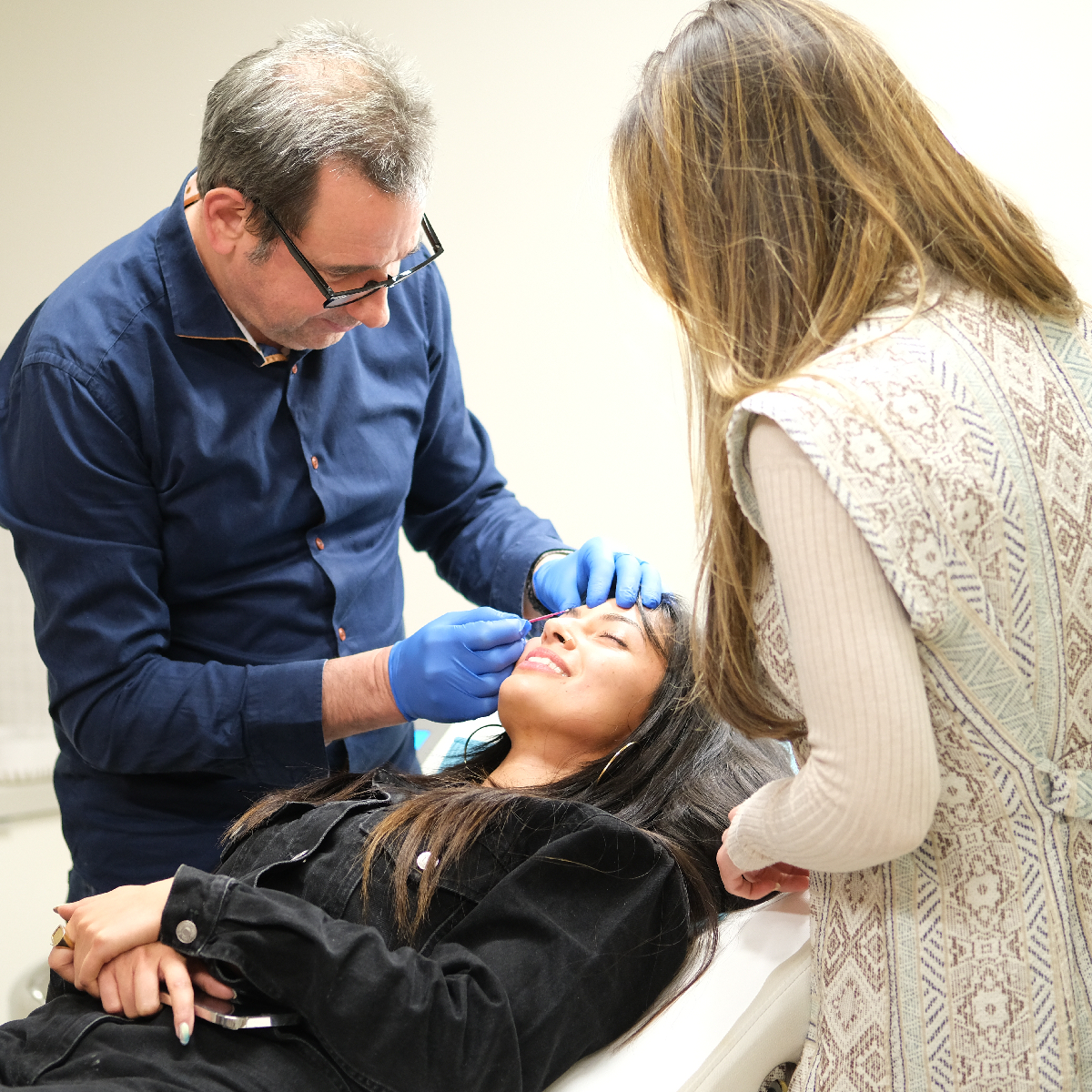 Consumer Treatments:
Perfect removal and correction
For consumers, we offer a wide range of treatments in the field of permanent makeup (PMU), tattoo removal, and restoration. Our experienced professionals utilize advanced techniques to provide you with long-lasting and natural-looking solutions.
Removal Treatments
Rest assured in our care
Rest assured that we can remove any amount or type of pigment used, whether it's in eyebrows, eyeliners, lips, camouflage, or simply misplaced pigment. There's no need to worry about scars or damage to your skin or eyes. You'll be well protected and in skilled and trusted hands.
PMU Needle Removal Technique

Needle removal is particularly effective for minor corrections and lightening dark or overly gray eyebrows. It can also remove green, purple, or blue eyeliners and correct the shape of lip pigmentation.
PMU Laser Removal Technique

With our Nd Yag laser, you can address virtually any problem and achieve 100% removal of PMU. Laser removal allows you to instantly warm up (de-gray) overly gray eyebrows in a single treatment and remove the unwanted red color from brows that have turned red or orange over time.