Masterclass Needle Removal Training 1 Day
Ecuri Cosmetics offers a specialized and patented PMU removal training course aimed at repairing and removing failed permanent makeup. Our course is designed to teach you how to correct issues such as incorrectly colored eyebrows and eyeliners and achieve perfectly colored results.
What sets us apart is our patented technique for removing misplaced pigmentation without scarring. Using the latest needle method, you can permanently remove PMU. With our training, you'll have the skills and expertise to solve almost any PMU problem that comes your way.
The PMU removal course is an exclusive program with limited availability. We limit our training enrollment to ensure each student can perfect the technique.
Apply below and become a skilled PMU professional who can inspire confidence in every client.
Trainer: Alec Kurucz
Cost: € 400 Groupsize: 4 

Training days: Every 3th monday of the month 

Training duration: 1 day, start 11.00 till 17.00

Find all your answers in the FAQ section below!
Share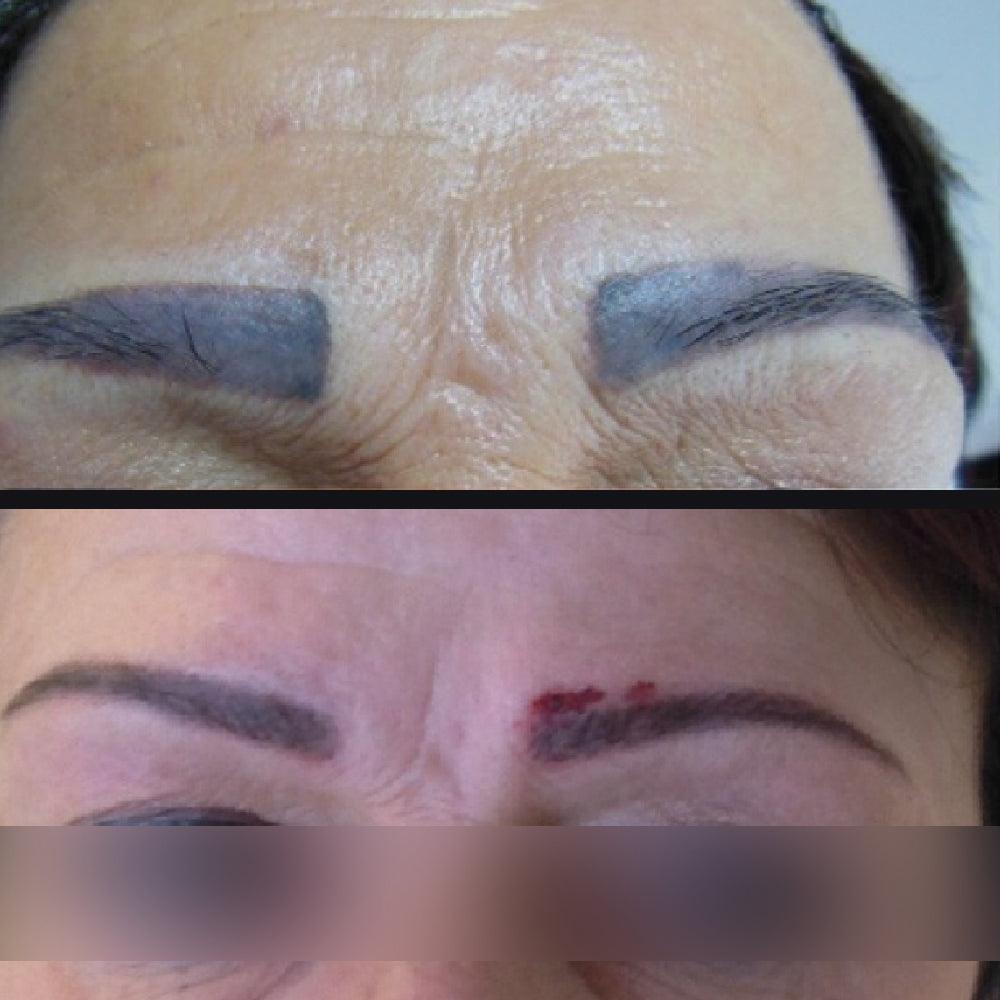 What makes the Ecuri needle PMU removal technique so unique?
The Ecur Cosmetics PMU removal technique has been developed over the past 25 years and is the only needle removal technique that can remove all types and colors of pigments, including tricky permanent makeup colors such as yellow, green, and blue. This is often not possible with other removal techniques. Even the most powerful lasers are unable to remove these colors, but the Ecuri Removal Needle technique can.
FAQs
Who is this training for?

Anyone who professionally deals with PMU regularly has clients who need to have part of their makeup removed or corrected. You don't have to make mistakes yourself, you often need to make corrections. PMU correction has become an essential part of our skills. You will make many people beautiful and happy with it.
What is covered in the course?

Theoretical explanation of the Ecuri Needle removal technique (1 hour)
Practice technique on artificial skin (1 hour)
Applying the technique to the models (4 hours)

We want to treat incorrect pigmentation one by one so that everyone can watch how the problem is solved. This way, the whole group learns from all the models. The training group consists of a maximum of 4 people, so everyone gets the space to really master the technique.
What can I do after the Needle removal course?

The aim of this training is for you to be able to remove and correct brow and lip pigmentation after just one training day. 

Remove incorrectly placed PMU completely
Make gray-colored brows beautiful warm brown again
Neutralize too-red brows
Correct and make lip liners sharp
Remove eyeliner wing
Will I receive a diploma after the course?

After completing the course, you will receive a certificate and report.
What if I need help after the course?

We have you covered. All of our students join an exclusive removal whatsapp group where they can ask questions, upload photos, and share results. This way, everyone learns from each other's questions and the answers from the removal expert.
What do I need to get started?

Anyone with experience in Powder Brows can participate in the Ecuri Needle Removal training (if in doubt, indicate it on your application). You need a PMU machine that can accommodate 3 or 5 point needles for the Ecuri technique.
How does the registration process work?

Sign up through the registration form on this page.
You will receive a confirmation of your registration by email immediately.
Within 48 hours, you will receive an email with confirmation and invoice (cost: €400). Once you have paid this invoice, you are fully registered.
How long is the course day?

The Ecuri Removal Training starts at 11 am and ends around 5 pm. Due to the nature of this removal treatment, the training may run longer.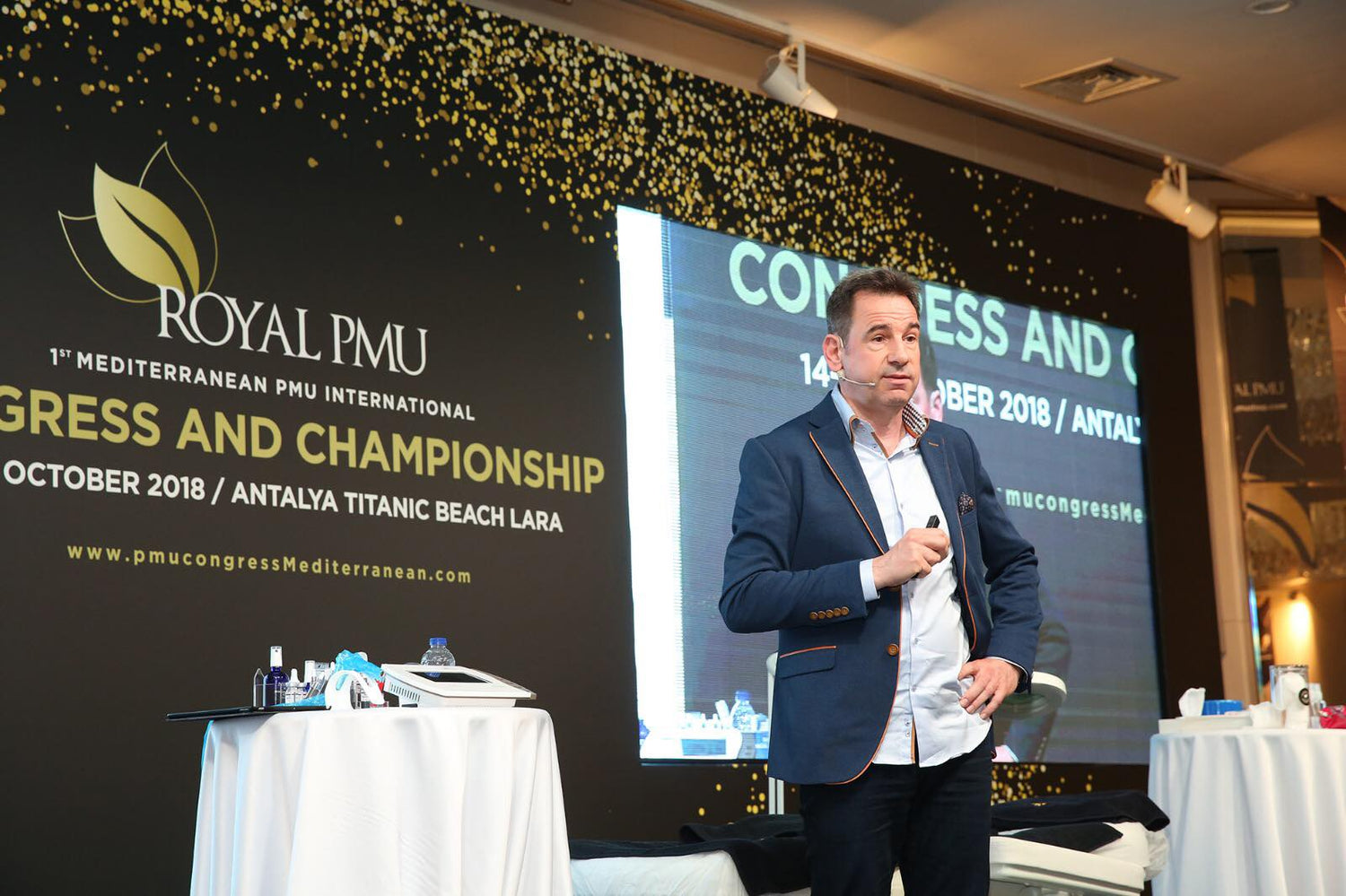 Next course closes in:
Mastering correction and restoration techniques is an essential skill for PMU artists. This course will allow you to approach any PMU challenge with confidence. Don't miss the next training!
Ecuri Garantees
Reliable

All Ecuri products comply with the strictest EU legislation

Intense Pigments

Unprecedented coverage for a durable lasting finish

Safe

Free from harmful substances. Fully Reach compliant

For the Professional

Products, Knowledge, and advice for the PMU professional